Project Name: CIFM and Interzum Guangzhou trade show booth design
trade show booth design
exhibition stands
exhibition display
exhibition booth builders
Project description: In an exhibition trade show or trade fair,it is important for exhibitors to attract visitor to their exhibition stands as many as possible.as one of the quality exhibition booth builders making trade show booth booth design and exhibition booth display service plays a significant part for trade show in China and Hong Kong area.
Project details
We are an global leading exhibition stand designer and booth builder provides exhibition stand design and booth construction services to both exhibitors and exhibition organizers for their exhibition stands worldwide.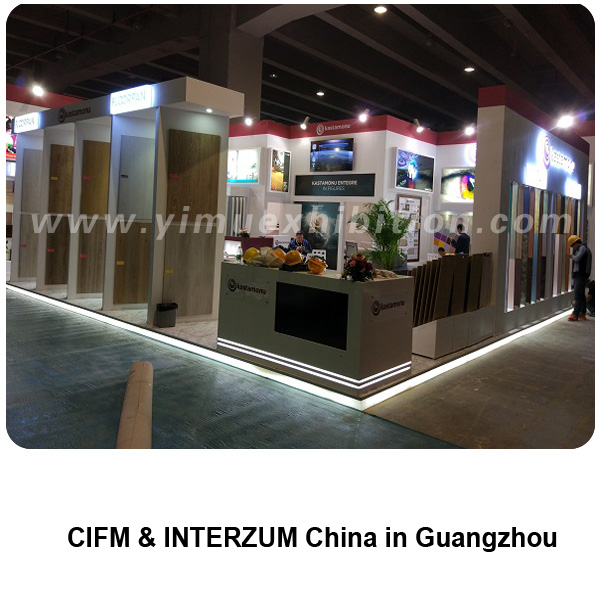 About CIFM&INTERZUM GUANGZHOU
Trade show name:
CIFM&Interzum Guangzhou
Held Concurrently with:
China International Furniture Fair (CIFF)
City:
Guangzhou city,Guangdong province
Venue:
China Import and Export Fair Complex
Add:
Area B: No. 382 Yue Jiang (Middle) Road, Haizhu District, Guangzhou, China
Area C: No. 980 Xin Gang Dong Road, Haizhu District, Guangzhou, China
CIFM&Interzum guangzhou trade show is the most influential trade fair for the furniture production, woodworking machinery and interior decor industry in Asia exhibitions.
CIFM / interzum guangzhou was first introduced into the China market in 2004. The event originated from interzum (since 1959) by Koelnmesse GmbH, one of the largest trade fair companies in the world with 90 years of professional experience.
As one of reliable exhibition booth builders and exhibition stand design companies in China and Hong kong area,we provide creative trade show booth design and quality booth construction with most effective cost in Guangzhou,Shenzhen,Zhuhai,Hong Kong,Macao,Shanghai,Beijing and Tianjin.
If you need more abut our exhibition stands design and exhibition booth display solutions,please feel free to contact us info@yimuexhibition.com