Project Name: Airexpo shanghai exhibition stand builder
Exhibition booth design
Shanghai booth contractor
trade show booth display
exhibits stand design
Project description: Shanghai booth contractor and exhibition stand builder with exhibition booth design service to final trade show booth execution,we provide one stop exhibits stand design management in Shanghai,Tianjin,Shenzhen,Hong kong and other cities of China.
Project details
Are you looking for a reliable exhibition stand builder to help with exhibition booth design?we can assist you with our exhibits stand design services. We believe that create an unique trade show booth display solution to be our commitment.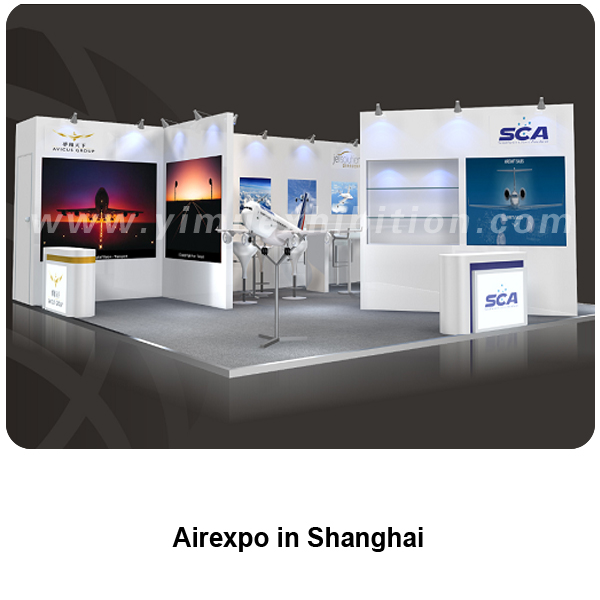 Trade show name:Shanghai International Aerospace Technology and Equipment Exhibition (AIREXPO SHANGHAI)
Venue:Shanghai New International Expo Center
City:Shanghai,China
AIREEXPO attracted thousands of civil aviation, commercial aviation, general aviation and related enterprises and industry organizations from nearly forty countries and regions all over the world. The success of the exhibition for several years has provided a broad platform for the expansion of the huge market of aviation manufacturing in China. Shanghai, as the leading international shipping center of China and the whole world, its aviation hub and supporting construction have achieved great success, and have led the rapid development of the aerospace industry in East China.
If you need a quality Shanghai booth contractor and trade show booth display services,please feel free to contact us by info@yimuexhibition.com