Project Name: Chinaplas booth construction for caihong
China booth construction
China stand builder
Shanghai stand builder
Chinaplas stand contractor
Project description: Chinaplas booth design was opened successfully in Shanghai,YiMu exhibition is an experienced China booth construction,China stand builder,Shanghai stand builder,Chinaplas stand contractor offering the design and booth construction for CAIHONG company in Chinaplas every year in Shanghai or Shenzhen show.
Project details
Chinaplas in Shanghai and Shenzhen
We design and executed for Caihong stand every year in Shanghai or Shenzhen show.
We are one of the high level booth design Shenzhen company,China booth contractor and exhibition stand design in Shenzhen.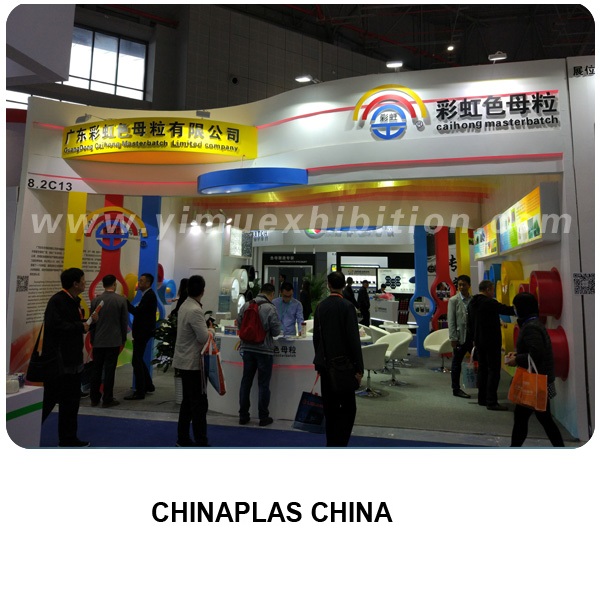 See you next year in Chinaplas Shenzhen,China!
---
YiMU Exhibition is the china stand contractor,china stand builder,hongkong booth design,Hongkong stand builder,Hongkong stand contractor providing the booth design,exhibition stand fabrication,custom stand,booth construction,conference&Event stands,Hongkong exhibition,stand designs,event booth fabrication,exhibition display stands and country pavilion stands construction in hongkong show,shanghai exhibition,guangzhou trade fair and beijing trade show.