Project Name: China stand contractor of Nepal pavilion
ITB CHINA 2021
China stand contractor
Nepal country pavilion
China booth construction
Project description: YiMU Exhibition is a professional china stand contarctor and china booth construction company in ITB CHINA,providing stand fabrication and booth construction for Nepal pavilion in Shanghai.
Project details
YiMu Exhibition is the China stand contractor of Nepal pavilion
Shanghai World Expo Exhibition Center
Main struction is the wood back wall covered with roll painting,wall paper,vinyl sticker,laminated and spray painted reception desk,etc.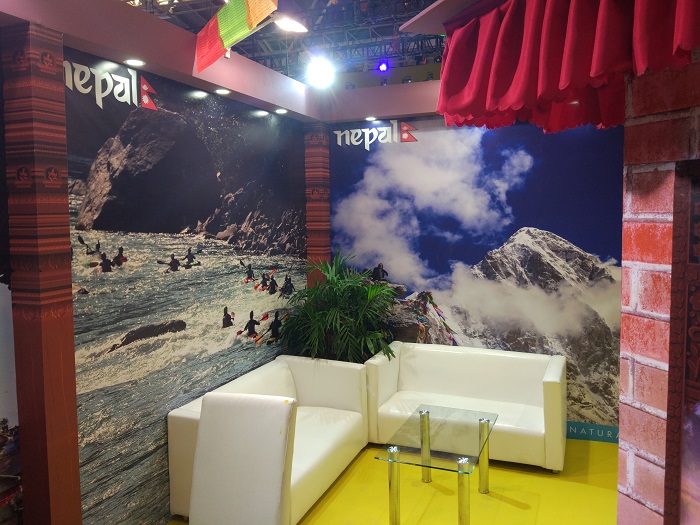 China already became a global source-market indispensable for the landscape of the international travel industry,ITB China is the new travel trade show exclusively focused on the Chinese Travel Market.YiMu Exhibition as one of the leading China stand contractor and booth construction companies for ITB CHINA SHOW,offering our professional exhibition stand design and China booth construction services for exhibitors and design companies.
ITB CHINA 2021 also will be held in MAY in next year,welcome to meet you again!