Project Name: TSCI trade show stand design in Shanghai
Epson booth construction Shanghai
Exhibition stand builder
Trade show booth design
exhibits booth display company
Project description: TSCI trade show in Shanghai,we are one of leading exhibition stand builder company in Shanghai,China offering booth construction,trade show booth design and exhibits booth display for Epson stand.
Project details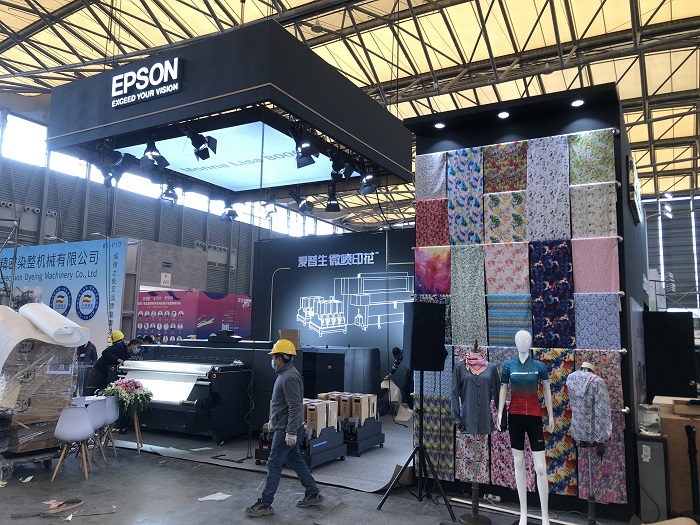 Show name:Shanghai International Textile Supply Chain Industry Expo
Show Venue:Shanghai New International Expo Center
4 trade shows will jointly build a comprehensive textile supply chain ecosystem,below information for your reference:
1)International Printing and Dyeing Industry Application Exhibition
2)International Digital Printing Industry Application Exhibition
3)International Textile Fabric Industry Application Exhibition
4) International Garment Intelligent Manufacturing Application Exhibition.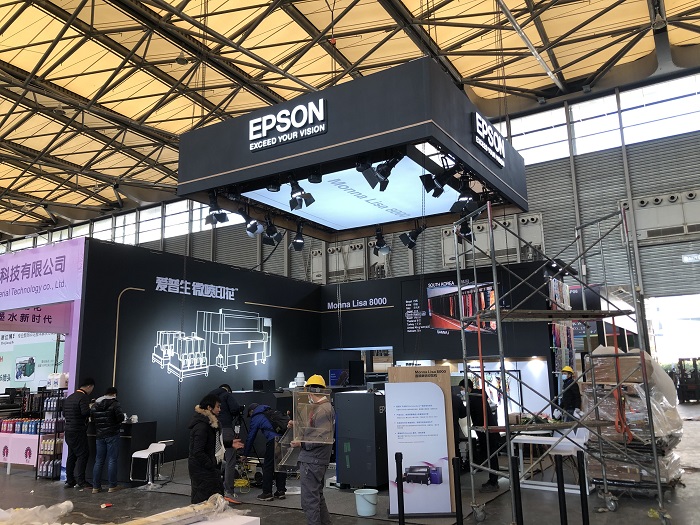 Since 2003,we are one of leading exhibition stand builder and have worked with many fortune global 500 companies in China exhibitions,we provide exhibition stand design and booth construction services for exhibitors,design company partners and organizers in Shanghai,Beijing,Tianjin,Qingdao,Chongqing,Chengdu,Fuzhou,Xiamen,Guangzhou,Shenzhen,Hong Kong and Macao,etc.
Our Services include the following:
Exhibition stand design
Interior design
Booth construction
Graphic print
Official stand contractor
Raw space order in China trade show
One-stop Service for event management
If you need more about exhibition stand design or booth construction services,please feel free to contact us by info@yimuexhibition.com