Project Name: Hongkong stand builder for Asia Fruit Logistica
Hongkong stand builder
Exhibition stand design
Hongkong booth construction
Hongkong stand contractor
Project description: YiMu Exhibition is the Hongkong stand builder offer the best service and reliable price on the Asia Fruit Logistica(AFL).As the hongkong exhibition stand design,hongkong booth construction and hong kong stand contractor we offer the one stop service.
Project details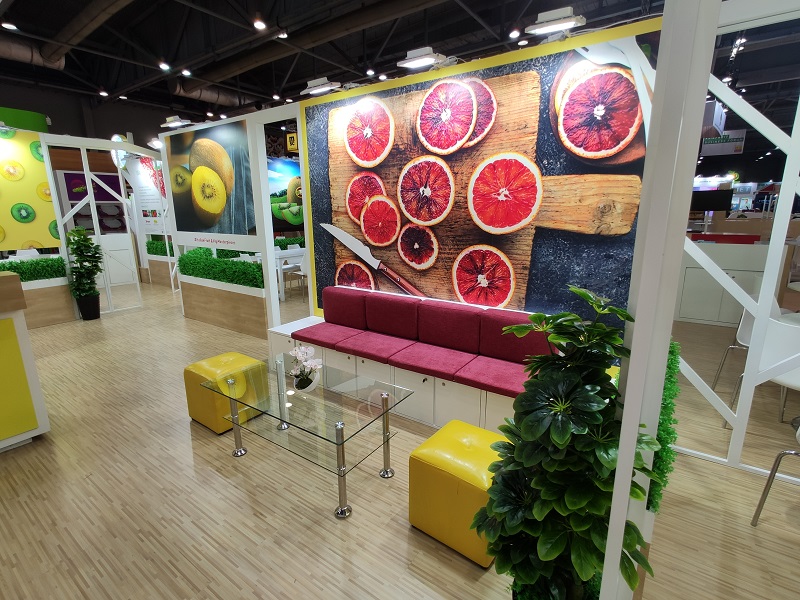 ASIA FRUIT LOGISTICA is the only annual international trade exhibition for fresh fruit and vegetable marketing in Asia which focuses exclusively on the fresh produce sector and related value chain for the whole Asian region.
YiMu Exhibition is a full service from exhibition stand design to booth construction,plan trade show schdue for exhibitors and make hand to hand projects.we provide creative exhibition stand design and quality stand builder hong kong services for hong kong trade shows.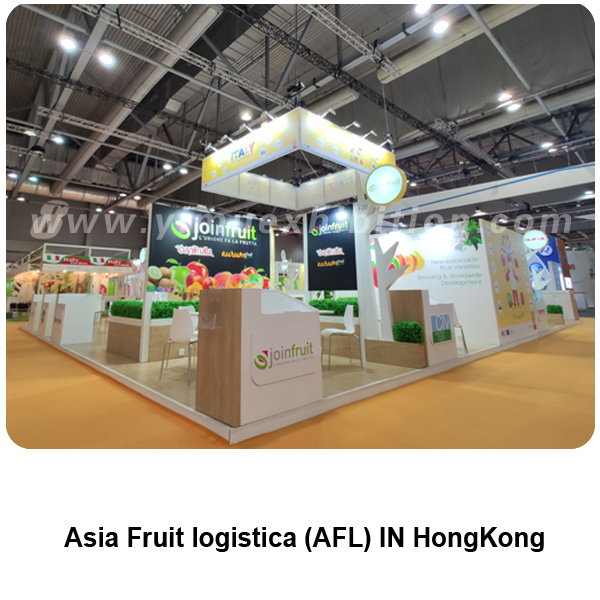 See you again on
ASIA FRUIT LOGISTICA 2020
Country pavilion of the ITALY
size:120sqm
Wood structure with spray painted
10 raised platfrom
Hang structure
HONGKONG
---
YiMu Exhibition has more than 17 years of the custom stand design and booth construction for the organizations, exhibitors,designer companies and country pavilion stands,specializing in the booth construction services range from development of design concepts, fabrication and execution to whole project management:Trade show booth design,stand fabrication,custom booth construction,Trade show design, conference&event management,One-stop on site services,etc.
Our Main Markets
China Shanghai| Beijing | Guangzhou | Xiamen | Shenzhen | Hongkong | Macao, Germany | France |The Netherlands | UK | Spain | Italy | Russia| Brazil | Mexico | South Africa | USA(American) | United Arab Emirates |South Africa | Singapore | Thailand | Malaysia | Japan | Australia | Indonesia | Philippines ,etc