ISH China &CIHE 2021 in Beijing and ISH Shanghai & CIHE 2021 in Shanghai are two professional trade fairs for Heating, Ventilation, Air-Conditioning, Sanitation & Home Comfort Systems,we are a local reputable exhibition stand builder,providing exhibition booth design and construction in Beijing and Shanghai.
ISH China & CIHE 2021
Date:May 12-14,2021
Venue:New China International Exhibition Center Beijing, China
ISH Shanghai &CIHE 2021
Date:31 August-2 September,2021
Venue: Hall W1, Shanghai New International Expo Center, Shanghai, China
ISH China & CIHE – China International Trade Fair for Heating, Ventilation, Air-Conditioning, Sanitation & Home Comfort Systems is one of the most well-known exhibition platforms under the ISH brand. It has a stellar track record in gathering the world's leading brands within the HVAC and plumbing industry. ISH China & CIHE also fosters industry development in China - currently the world's biggest emerging market.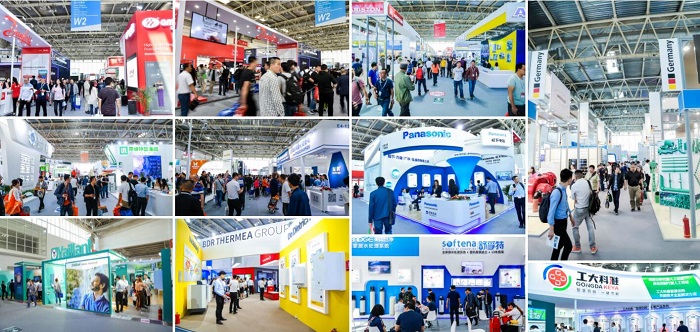 Since the launch of the coal-to-electricity policy, China's HVAC market has evolved from high growth rate to focusing on introducing quality products to ensure clean air for the country. While the Chinese government focuses on exploring a variety of renewable energy sources, manufacturers are developing innovative products which embed cloud and IoT+ technologies to enhance and monitor product efficiency. These collective national policies will steer China's HVAC industry towards a cleaner and more comfortable future, Headed by the biennial ISH event in Frankfurt, Germany, the world's leading trade fair for HVAC + Water, ISH China & CIHE has gradually earned a reputation for being a must-attend HVAC event for global brands to launch their latest, products in the China and Asia markets. The 2021 fair will feature three new themes: Energy, Water and Life, which are in line with the current national developments. The new themes will offer business opportunities for exhibitors to meet with target buyers, helping you to find your place in the progressive Chinese market.
If you want to order a raw space for your business or need exhibition stand design services,please contact info@yimuexhibition.com for more details.