Project Name: Kitchen&Bath China trade show booth design
trade show booth design
exhibition stand fabrication
exhibition display stands
booth construction China
Project description: Kitchen&Bath China trade show stand design services,the most creative trade show booth design and exhibition display stands ideas with cost effective booth construction China and exhibition stand fabrication services in Shanghai,Shenzhen,Beijing and Hong Kong.
Project details
Kitchen & Bath China (KBC) – a premium trade show of household appliances, equipment and products for home. Being the largest expo of its kind for China, KBC serves as a quick bridge between exhibitors and visitors from all around the world, helping to establish and maintain business relationships. Climate control equipment, household appliances, ventilation systems, furniture, heating systems and more other products will be showcased by leading manufacturers. Simultaneously, professional symposiums and seminars featuring academicians and experts will take place to contribute creative ideas and strategies targeting the subject of how to transform new technology, new products, and new process.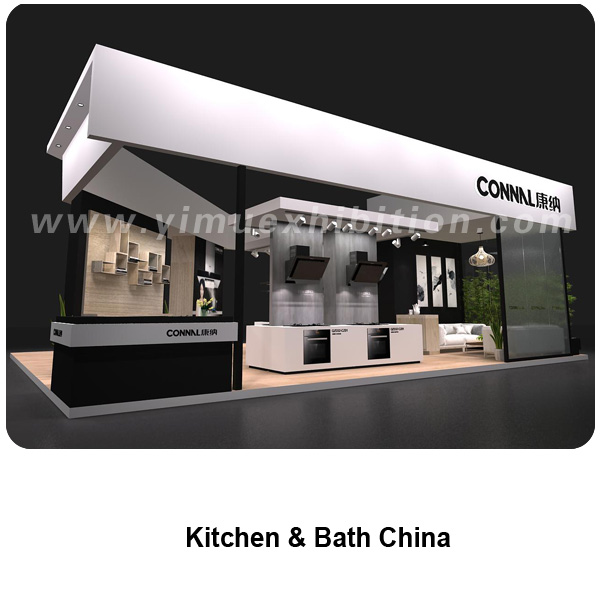 YiMu Exhibition as the attractive exhibition stand fabrication and booth construction China manufacturer offering the trade show booth design and exhibition display stands solution for exhibitors in Shanghai,Beijing,Guangzhou,Shenzhen,Zhuhai,Shenzhen,Xiamen,Hong kong and Macao.
More about our exhibition stand design and trade show stand construction,please visit www.yimuexhibition.com
Or inquiry us by email info@yimuexhibition.com